Welcome
to Anaheim Family Medical Center Website
---
"Anaheim Family Medical Center" (AFMC), was founded in 1995 by Fariborz Shams, D.O., whom which recognized the importance of access to healthcare for Adults. Over the years, our practice has evolved and gained an excellent concentration in Geriatric/Elder patients who suffer from diabetes, heart disease, high blood pressure, Alzheimer's, dementia, and other chronic conditions. AFMC is known as a unique leader in the greater Anaheim community, located next door to West Anaheim Medical Center, addressing disparities in health by providing excellent quality care for our patients and offering them a true "medical home".
Dont' have an appointment? Book one today!
Improve
Overall Health
---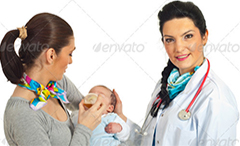 You have questions, we have answers. Is that simple!
Its all about team work. Please remember to bring in all medications that you are currently taking on every visit.
Learn More